Invisalign® Treatment in Antioch, CA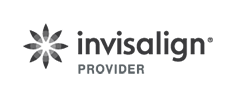 Smile Hero Orthodontics is proud to be a certified provider of Invisalign clear aligners, which give you a clear, convenient, and comfortable option to achieve the smile you've always wanted.
Invisalign uses a system of clear aligner trays made of clear SmartTrack® material, and is clinically proven to straighten teeth just like braces. The aligners help get your smile perfect by applying a specific amount of force on the teeth, gradually shifting the teeth over time. The trays are replaced every one to two weeks to encourage the next phase of tooth movement.
The Invisalign Advantage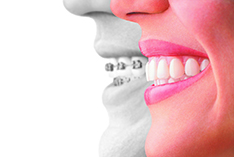 Invisalign has many advantages:
Brushing may be easier without braces being on the teeth. Invisalign aligners are removable, so you can brush and floss your teeth just like normal.
Invisalign aligners are clear, so people do not see that you are undergoing orthodontic treatment as easily as they would with metal braces on your teeth. If you're not a candidate for Invisalign but want a more aesthetic orthodontic experience, ask us about clear braces!
You can eat whatever you want with Invisalign aligners, as you need to remove them for meals and snacks. Just remember to brush your teeth before putting your aligners back in!
You only need to visit our Antioch orthodontic office once every three months so Dr. Beninati can monitor your progress. Traditional braces often require more frequent office visits.
The Invisalign Treatment Process
Your First Consultation at Smile Hero
At your initial consultation, Dr. Beninati will discuss your orthodontic needs and evaluate whether Invisalign treatment is right for you. Many of our patients' smiles can be treated with Invisalign. The most important indicator to determine if Invisalign is a good option is you! You need to wear your aligners for the prescribed amount of time every day. If keeping track of aligners and wear time isn't for you, traditional braces or clear braces will be a better option.
Your Custom Treatment Plan
We will use a digital scanner to create fast, precise 3D digital images of your teeth. Then we will map out a precise treatment plan, including the exact movements of your teeth and how long your treatment will be. You'll even get to see how your teeth will move and preview your new smile.
Your Invisalign Clear Aligners
Your custom-made aligners will be made of Invisalign's proprietary SmartTrack® material. They're virtually invisible, so most people won't even notice you're wearing them during your teeth straightening. Wear your Invisalign clear aligners 20 to 22 hours a day for the best results, and take them out only to eat, brush, and floss.
Taking Care of Your New Smile
When your treatment is complete, ask Dr. Beninati about a Vivera® retainer. Vivera retainers are custom-made using the same state-of-the-art technology as Invisalign clear aligners.
Set Started!
Smile Hero Orthodontics has a lot of experience with clear aligners and our patients are raving about their results! You can too, after a simple exam at our Antioch orthodontic office. Call us today and get started on your new Invisalign smile!